Phone
Appointments and After Hours
(02) 66280505
Results (02) 66280950
Email
manager@alstonvilleclinic.com.au
Hours
8.30 am – 5.00pm Mon-Fri
9.00am – 11.00am Saturday
'On call' other hours
Express Clinic
8.30am – 9.15am at the Annexe
5.00pm – 5.45pm at the Clinic
Illness and Injury
Our acute care service caters for any illness or injury requiring on-the-day care
Chronic Disease Management
Long term conditions such as diabetes, heart disease, kidney disease and auto-immune disease
Paediatrics
Immunisations, check ups, illness and behavioural issues in kids
Pregnancy
Ante-natal and post-natal care for mothers and babies.
Travel Medicine
Immunisation and travel advice
Skin Cancer
Skin checks and surgery
Sports medicine
Sports, muscle, joint and bone injuries
Mental Health
Psychological services (anxiety and depression)
Workplace Injury
Workcover and work place injury
Making an appointment
For urgent or acute appointments, where you have an illness, injury or condition that needs to be seen today, ring 02 6628 0505 (24 hours)
To make a routine appointment, you can book online or call 02 6628 0505. Only a small number of appointments are held for online bookings, so if you can not find an appointment with the doctor of your choice at the time of your choice, please call!
Book Online
Alstonville Clinic
Alstonville Clinic,
61 Main St
Alstonville
02 66280505
The Annexe
Our Alstonville Clinic Team
Tony Lembke

GP

Tony has been a partner GP at the Alstonville Clinic since 1993. He is chair of the North Coast Primary Network, was the RACGP GP of the Year in 2012, and was the Sydney University Donkey Kong Champion in 1983.

Dr Jimmy Chiu

GP

Dr Jimmy Chiu was born in Hong Kong, and moved to Australia to become a boarder at Toowoomba Grammar School when he was 13. He obtained his medical degree through the University of Qld and has been a GP at Alstonville Clinic since 1985.  He has brought joy to many through his involvement with local Jazz band 'Acid Bleed', and his favourite colour is red.  At the 'Pearly Gates', Jimmy says he will request to go round again one more time!

Sr Janeen Morris

RN Manager

Sr Janeen Morris is 'matron' at the Alstonville Clinic, where she has worked since 1997.

Ms Helen Rankin Jarvie

Practice Manager

Helen joined Alstonville Clinic in 2011, bringing with her a wealth of experience in administration and business management. She has a B.A (Psych) from UNSW, a Grad Dip in Business Management through SCU, and a keen interest in ergonomics and innovation, so is always looking for ways to improve our practice. When not at the Clinic, Helen is often found at the hockey turf - playing, coaching and umpiring.

Dr Luke Hogan

GP

Luke has been a partner at Alstonville Clinic since 2015. He also enjoys teaching junior doctors who are going through GP training. He grew up on the north coast and loves living back here again with his wife and tribe of five mischievous children. He is often spotted running with his double running pram and spends many a late night planting vegetables by head-torch. Two of the things on his bucket list include planting a rainforest on his 10 acres that can rival Dr Leslie's, and to finally complete his A.Mus in Piano which he has been saying he will complete since he was 17!
Your Medical Home
The Alstonville Clinic is accountable for the care of you and your family for all your health needs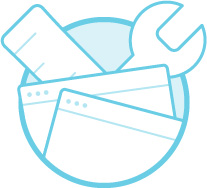 Accessibile Care
All our patients with acute care needs can be seen by seen by one of our doctors each day.
Routine appointments can also be scheduled with any of our doctors at any time in the future. Patients with long term and more complex conditions are managed proactively through our 'Annexe' chronic conditions stream.
For exisiting patients of our clinic, our 'on call' doctor is available 24 hours for urgent phone advice or consultation.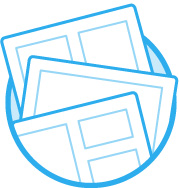 Our clinic focuses on the health needs of our patients. We understand that people and their families benefit from support to improve their ability to manage their own health wherever possible. We adopt a shared decision making approach.
We have a Patient Advisory Group to inform us about areas where we can improve.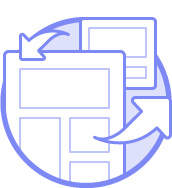 Our team includes general practitioners with a comprehensive set of skills, registered nurses, chronic condition managers, and allied health..
The clinic has served the Alstonville Community for more than fifty years, and many of our doctors have been here for more than twenty years. Coordinated Care
We aim to ensure that all our patients can access the care team they need to best manage their health. The Clinic has strong partnerships with local specialists, physiotherapists, psychologists, exercise physiologist, podiatrists and other health providers.
Our doctors are Visiting Medical Officers at the Lismore Base Hospital and St Vincents Hospital.
For patients with more complex needs, our 'care manager' at the Annexe assists in coordinating their care.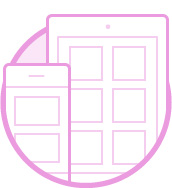 Our clinic is committed to continuous quality improvement, and is nationally recognised as a leading practice.
Our Patient Safety program acknowledges that their is always capacity to improve our care, and we endeavour to make our systems as safe as possible.
All our doctors participate in Professional Development Programs and are Fellows or Members or Registrars of the Royal Australian College of General Practitioners.
Our Fees
Fees are calculated using a standard 'gap' above the medicare rebate. The charge will be more for more procedures and longer appointments, but the out of pocket gap will be the same. For patients who have registered their banking details with medicare, we can arrange for the medicare rebate to be automatically transferred back into your account, usually overnight.
Some consultations, including specific care planning appointments at the Annexe, and children aged 5 years and under, are charged directly to medicare, and incur no gap.
If you are unsure, or have difficulties in meeting your bill, you should ask the receptionist or the doctor.
Standard
Bill is medicare rebate + 'gap' payment
The full amount for your consultation is payable on the day of service. The standard out of pocket gap for consultations at the Alstonville Clinic is $42. The charge for a service therefore will be the rebate provided by Medicare plus an additional $42. The charge for a standard consultation is $79, of which $37 is available as a rebate from Medicare.

Discounts are available for Health Care Card holders and people on a Commonwealth pension.

Additional services, such as biopsies, ECGs or spirometry, will be charged as 'Medicare rebate only', so there is no additional gap payment.

Some services, such as elective and cosmetic procedures or infusions, may attract an additional, non-rebatable fee. Please check with reception when booking your appointment.
Children 5 years and under
Children are 'bulk billed'
Children aged 5 and under have no gap payment for all appointments in normal surgery hours.

The full amount of the consultation will be directly billed from Medicare and no payment will be required on the day.

After hours consultations for children have the usual after hours gap fee.
After Hours
For exisiting patients only
For existing patients of the clinic, a 'doctor-on-call' is available for urgent advice and consultation after normal surgery hours.

After hours consultations are charged at the Medicare rebate plus an additional $80 gap, so patients will be $80 out of pocket. The current Medicare rebate for an after hours consultation before 11pm is $130, so the total charge would be $210. After 11pm, the Medicare rebate increases, but the 'out of pocket' expense is still a maximum of $80.

An invoice for the total amount will be sent during normal business hours after the consultation, There is no need to pay on the day, and the rebate portion of the fee can be claimed back from Medicare before paying your account.
General Practice Australia
The Alstonville Clinic has the highest level accreditation with General Practice Australia
NCPHN
The Alstonville Clinic participates in the North Coast Primary Health Network medical home program.
APCC
The Alstonville Clinic was a founding participant in the Australian Primary Care Collaboratives
ACMH
Partner practice of The Australian Centre for the Medical Home